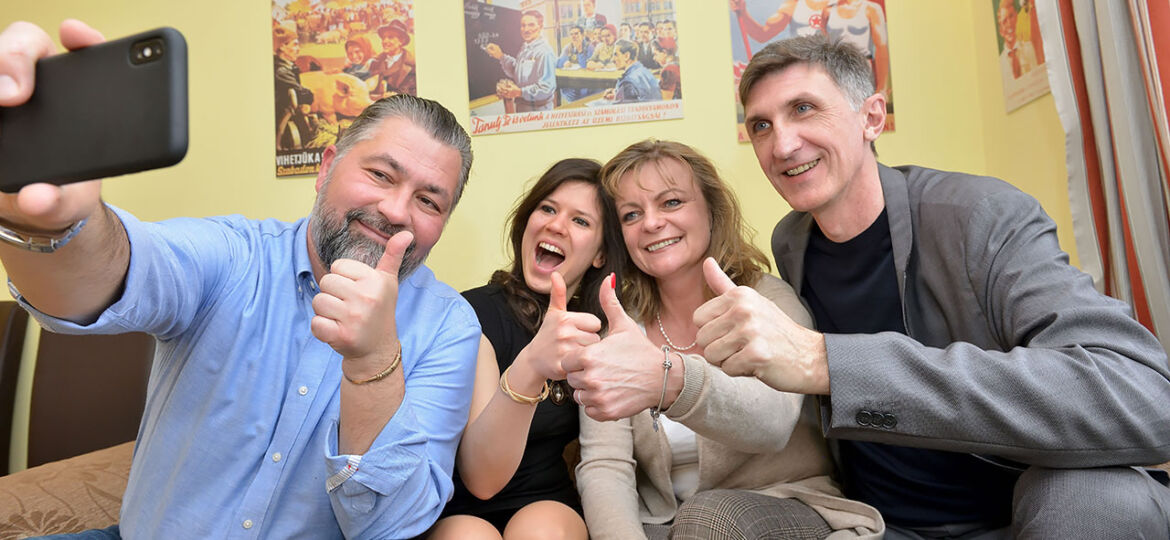 Guest experience at Hungry for Hungary
How our guests become Hungary-fans
Actually, we are fortunate in that we exclusively host open-minded, inquisitive visitors from around the globe who are interested in learning about other cultures, people, and their customs, way of life, and cuisine. Our program offers this particular opportunity. Our visitors arrive to a famous Budapest housing building that was constructed in the 1950s during the gloomy Communist era. Even if the homes and the surroundings have been renovated, they nevertheless show the typical Hungarian way of life.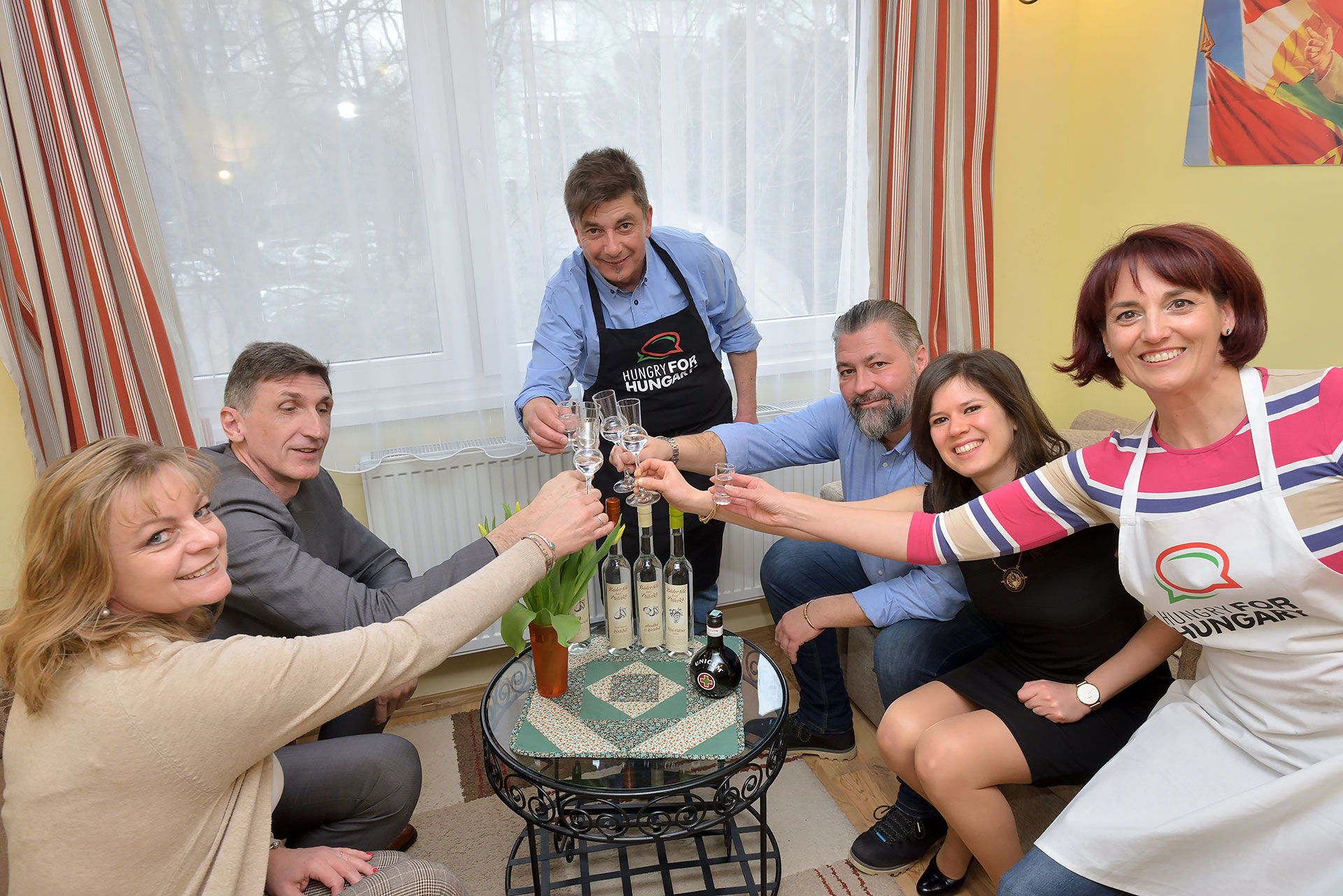 Following a short period of acclimatization with the environment, we begin with a wonderful palinka assortment, which is a cornerstone of Hungarian hospitality. Traditional Hungarian home dishes from the weekend lunch menu are included in our four-course meal. Of course, we also provide a good selection of Hungarian wines from the best regional wineries. We are pleased that customer reviews gave our traditional kitchen the highest possible rating.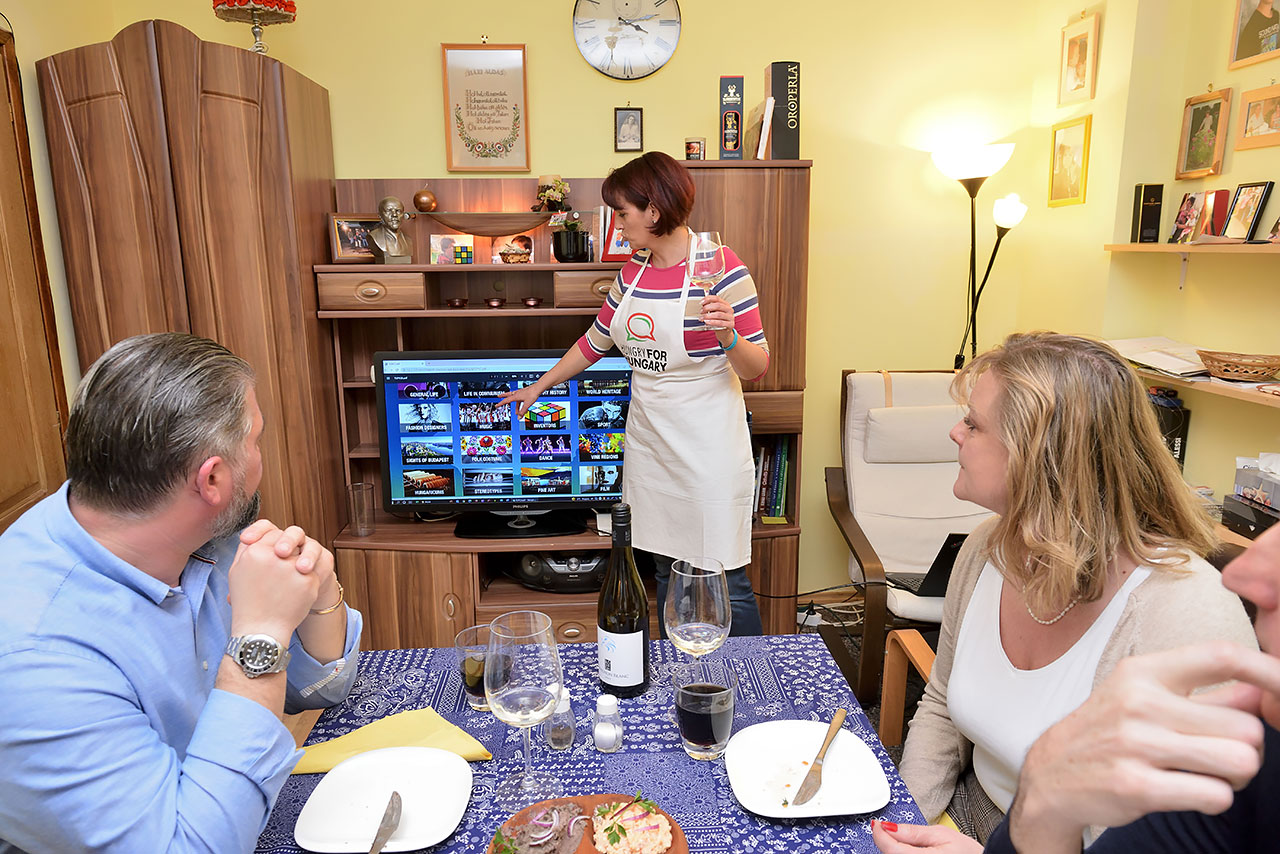 While our visitors sample the many regional flavors, we provide some themes for conversation: Hungarian music from classical and folk music to local pop and rap, we show virtuosic Hungarian folk dancers' production, skipping rope world champion and shadow theater show. Because nobody is aware of the numerous breakthroughs created by Hungarian scientists, the documentary about their inventions always shocks our visitors. Popular topics include "Hungaricums", the collection of typical local products and sport success of our country. The average wage, inflation, unemployment, cost of an apartment or a hairdresser, and the educational system in Hungary are all topics of great interest to the general public. By synchronizing the two backgrounds and this creating a common ground, we present a remarkable summary of both Hungarian and US history. These topics offer a chance to talk about the differences in our countries, helps to understand the mentality, way of thinking and brings nations close to each other. By the end of the three-hours evening, we can say that all the gastronomy and cultural experience make our guests Hungary-fans. This is why we are very proud of Hungry for Hungary.