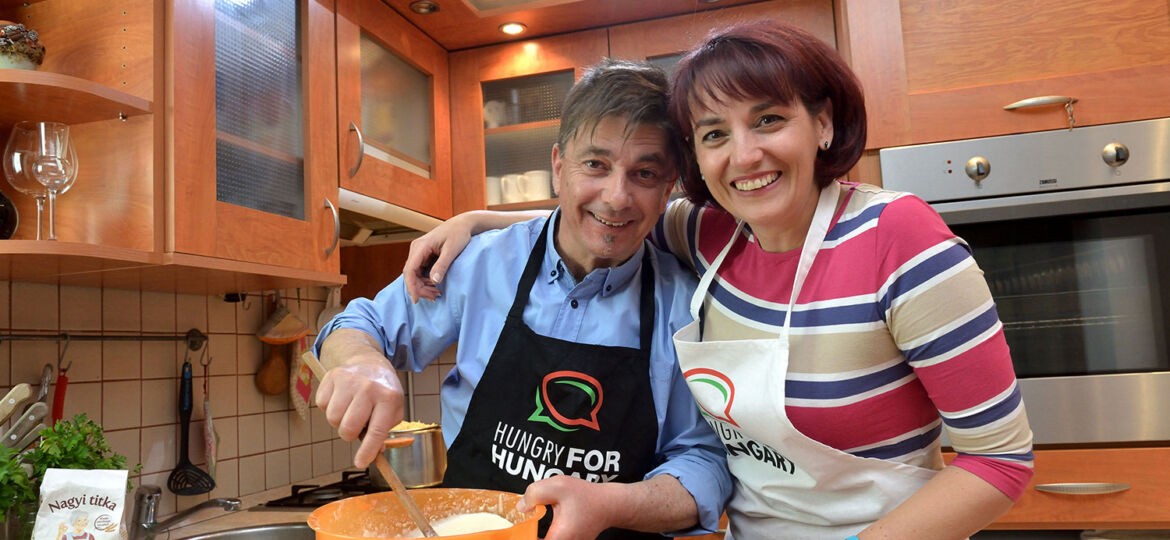 How Hungry for Hungary has come true
The birth of a home restaurant and country image program
The idea of the home restaurant started when two open minded, hospitable, gastronomy fans met and merged families, friends and additionally became business partners in 2015. We can say our home is a stable venue for our friends and families to come together. We brought the hospitability and love of cooking of traditional Hungarian dishes from home, both of us have our own local specialties in the kitchen. And of course, we are happy to prepare and offer all of these to our guests. Gourmet friends often said, they cannot get so tasty and delicious dishes even in high-profile restaurants, how we do this? Why don't we start a business based on it? Well, we initially laughed about it, but eventually this idea stuck in our heads. Does this make us happy? Could we run it professionally?
We are not professional chefs and have no professional experience, how could we make the idea become reality?
Then a friend working for an American tourist agency said that home restaurants are especially popular abroad, and suggested to check its trend in Hungary, as well. In addition to the basic gastronomical impulses, other ideas were added to provide more spectacular experience: not only introducing guests to the mysteries of Hungarian cuisine, but also present general knowledge, stories about our local culture, customs, the People, and the Hungarian lifestyle!
We have collected 15-20 topics which could be interesting to foreign visitors: Hungarian music, dance, inventors, history, sports, films, applied arts, typical Hungarian products (Hungaricums) etc. We invited both local and foreign friends for trial dinners to test both the dishes and the program, after which through briefings, we collected tips, suggestions from people having previously lived in the US, Germany. As a result, presentation contents were finalized, which we are continuously improving.
Zoltan has been running a creative agency since 1991, thus all promotion and marketing products and surfaces of our home restaurant were developed by his team. We have divided the hospitality job: we cook the menu in advance, and on the spot, Andrea manages the discussion and presentations while Zoltan serves the dishes.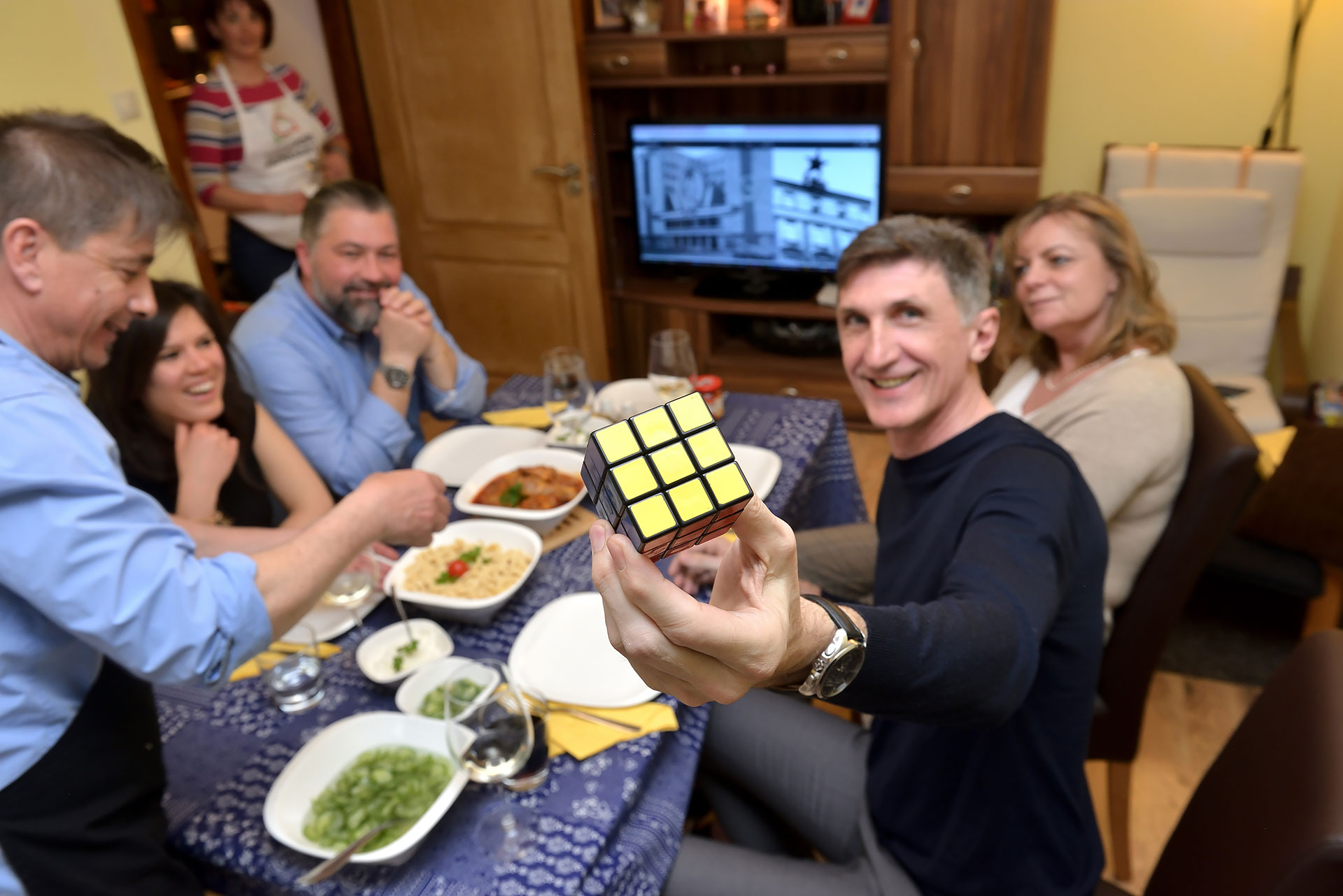 As expected, providing this kind of service to visitors really makes us happy!
It is truly satisfying to enchant guests with the traditional Hungarian dishes, to see how marveled they are by rich Hungarian history and culture, and how shocked they are when they find out which everyday items where actually invented by Hungarians and what other ground-breaking scientific outcomes were developed by Hungarian scientists.
We are happy to make our guests Hungary fans!